De Case
Eind 2017 begon de familie Pendelaar aan een nieuw avontuur in hun leven en waagde de stap van Laren naar Texel om bij paal 20 de verouderde strandtent 'de Strandhut' nieuw leven in te blazen. Wij hielpen met het positioneren en de visuele identiteit.
Meat, eat, drink, repeat
Centrale gedachte binnen de positionering van Bries20 is dat het dé ontmoetingsplek voor levensgenieters langs de Texelse kust moest worden. Echt een plek waar je blijft hangen ver nadat de zon onder is gegaan. Verschillende aspecten geven invulling aan deze gedachte. Naast de relaxte sfeer en uitstraling draagt ook de persoonlijke aandacht van de familie erg bij aan de likability van deze strandtent. Ook het menu, bestaande uit bijzondere creaties en gebaseerd op 'shared dining', draagt hieraan bij. We nemen je even mee in de sfeer…
Visuele identiteit
Geheel passend bij het interieur ontwikkelden we een visuele stijl die zich kenmerkt door een echte beachclub feel; strak en stoer. De stijl vertaalden we door naar een nieuwe website, met als belangrijk onderdeel een Instagramfeed die perfect de sfeer van Bries20 tot uiting laat komen. 
Naast de website ontwikkelden we ook enkele andere middelen voor Bries20.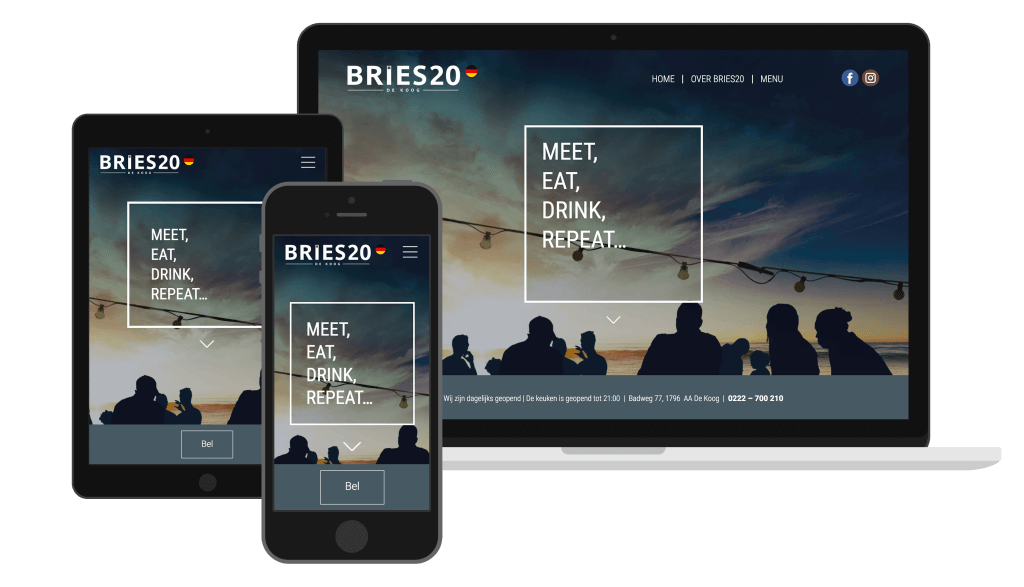 Neem contact met ons op
Sta je op het punt een restaurant te openen en zoek je ervaren ondersteuning op dit gebied? Of ben je in het algemeen op zoek naar bovenstaande disciplines? Neem contact op met Ronald of Romana: (0222) 310 618, info@ziltezaken.nl of gebruik onderstaand formulier.