De Case
Corine en Evert van Zuivelboerderij Texel vroegen ons te helpen om van hun nieuwe avontuur, het opzetten van een ambachtelijke zuivelboerderij, een succes te maken. Te beginnen met het ontwikkelen van een sterke merkstrategie die aansluit bij het ambachtelijke van het product maar ook de passie en het enthousiasme van Corine en Evert.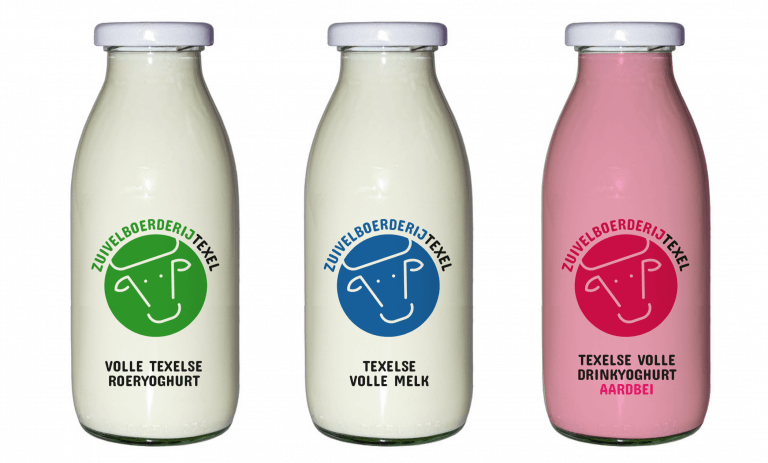 Een product én een visuele identiteit zonder poeha
Zuivel van Zuivelboerderij Texel kenmerkt zich door al haar eenvoud. Ambachtelijk en helemaal zonder overbodige toevoegingen. Een product dat naadloos aansluit bij de Texelse nuchterheid van Corine en Evert. Heerlijke zuivel op sien Texels.
Deze gedachte vormde ook het uitgangspunt voor de visuele invulling. Simpel, helder en zonder poeha. In packaging zien we letterlijk het product door het gebruik van transparante etiketten. Daarnaast zijn de etiketten voorzien van een duidelijke kleursegmentering. Gewoon zoals we gewend zijn; blauw voor melk, groen voor yoghurt, et cetera. 
Neem contact met ons op
Sta je ook op het punt een product te lanceren en kun je daar wel wat hulp bij gebruiken? Neem dan contact op met Ronald of Romana: (0222) 310 618, info@ziltezaken.nl of gebruik onderstaand contactformulier.