De Case
Brouwerij De Boei, gevestigd op het terrein van Landgoed De Bonte Belevenis. Ze brouwen al jaren unieke speciaalbieren. Vaak met bijzondere lokale ingrediënten. De verpakkingen waren na zoveel jaar wel toe aan een opfrisbeurt. Ook werd ons gevraagd het logo onder de loep te nemen. Uitgangspunten voor de nieuwe stijl: simpel, krachtig, strak. Daarnaast moet de nieuwe verpakkingslijn zo krachtig zijn dat je in één oogopslag ziet dat de bieren familie van elkaar zijn..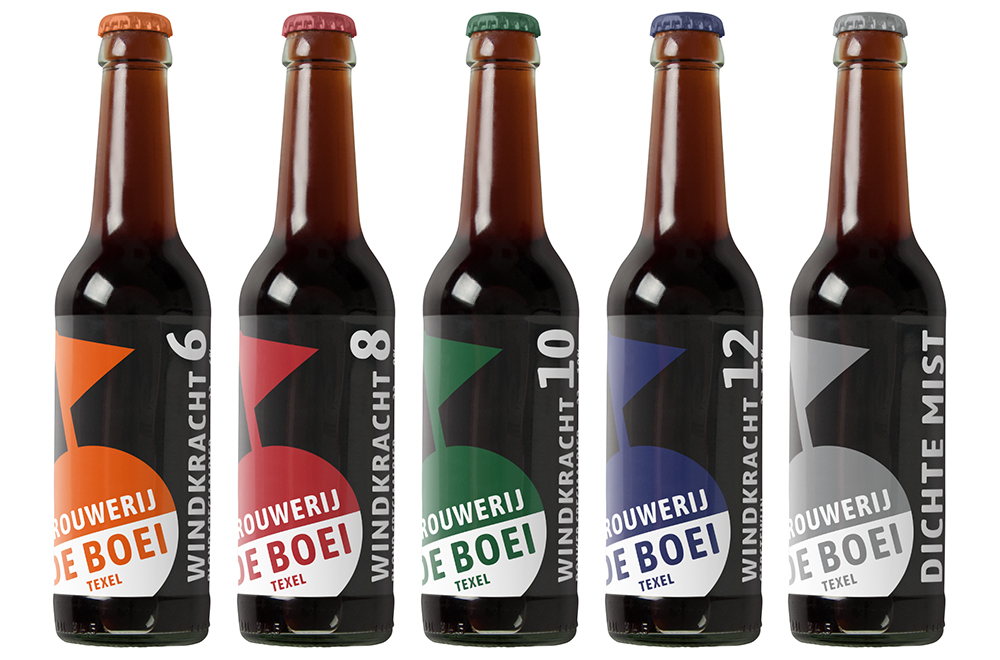 Krachtig in z'n eenvoud
Uitgangspunt voor het logo is letterlijk een boei; strak gestyleerd en krachtig qua vorm. Voor de verpakkingen kiezen we kleuren die zo veel mogelijk aansluiten bij het gevoel en de sfeer van de desbetreffende biersoorten. Niet alleen voor de labels, maar ook voor de doppen. Zo vormt het een mooi geheel met een duidelijke kleursegmentatie.
Neem contact met ons op
Zijn jouw producten ook toe aan een opfrissing of sta je op het punt een mooi nieuw product te lanceren? Wij denken graag met je mee om op te vallen. Neem contact op met Ronald of Romana: (0222) 310 618, info@ziltezaken.nl of gebruik onderstaand formulier.