101 websites: een greep uit…
Bij Zilte Zaken maken we gemiddeld zo'n 12 websites per jaar. Altijd met behulp van de laatste technieken en de meest optimale functionaliteiten passend bij de doelstelling en doelgroep(en) van de website. Hoe eenvoudig of uitgebreid ook, en wat je budget ook is. Check it out: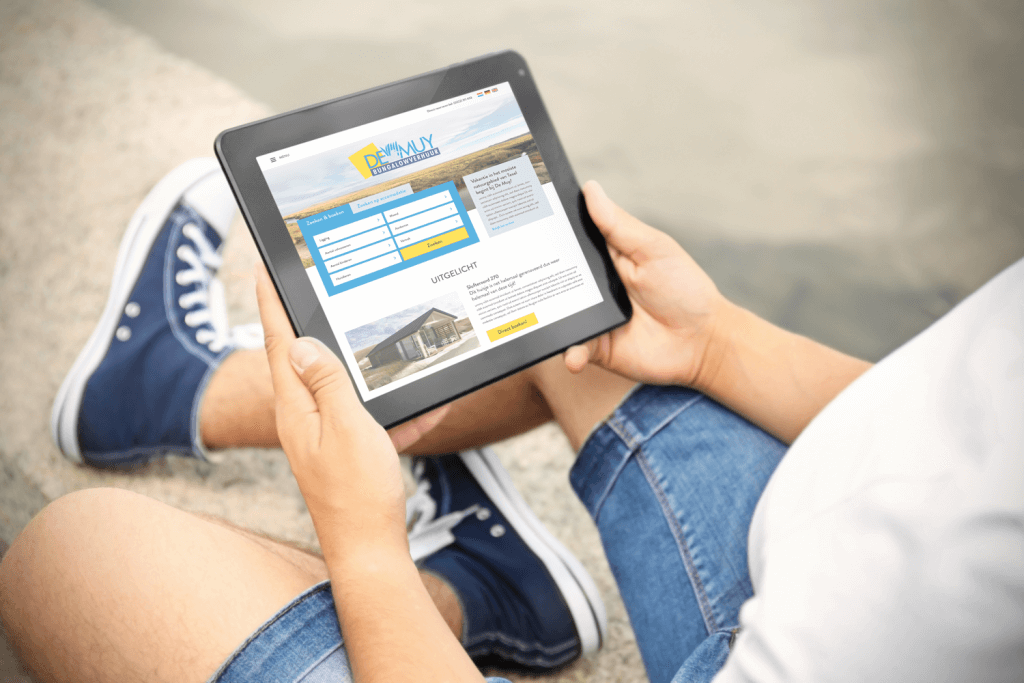 De Muy Bungalowverhuur
Dit is een van de complexere websites die we aan het ontwikkelen zijn. De site van De Muy heeft één hoofddoel, en dat is: boeken. Daarom maken we de klantreis door de site zo simpel mogelijk. In slechts een paar kliks ben je waar je wilt zijn. Binnenkort online!
Woutershok​
Deze site wordt volledig ontwikkeld vanuit de 'mobile first' gedachte. De kunst is in zo'n geval om het zo gebruiksvriendelijk mogelijk te maken. Zo moet de bezoeker in zo min mogelijk stappen bij de juiste content terecht komen. Maar ook de laadtijd speelt een grote rol en natuurlijk typische mobile features zoals locatieherkenning (t.b.v. route) en direct kunnen bellen. Binnenkort leveren we 'm op!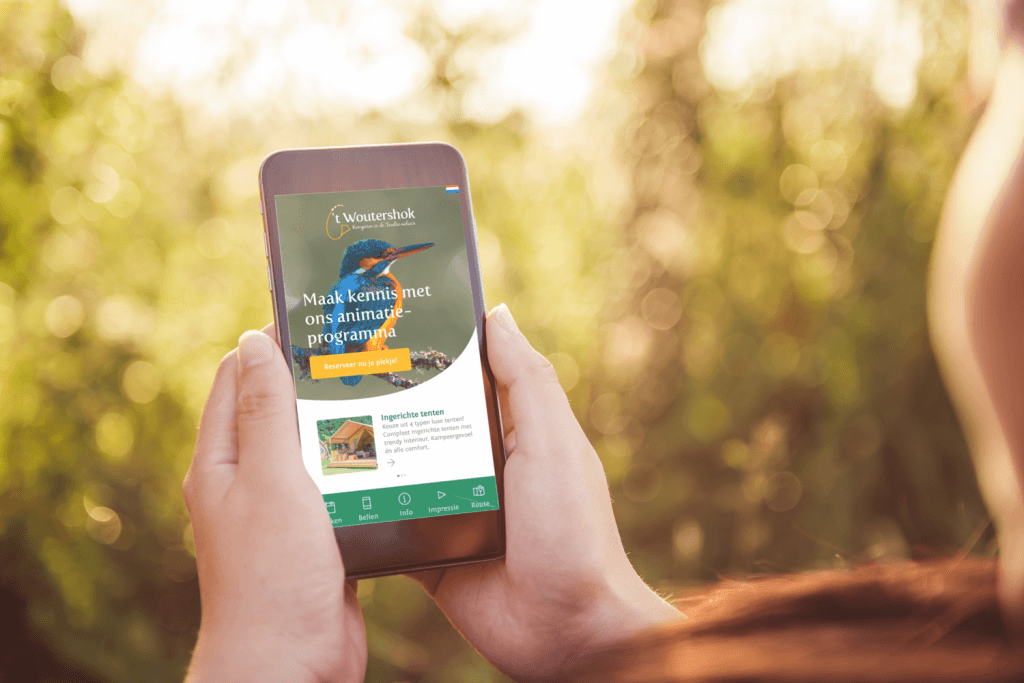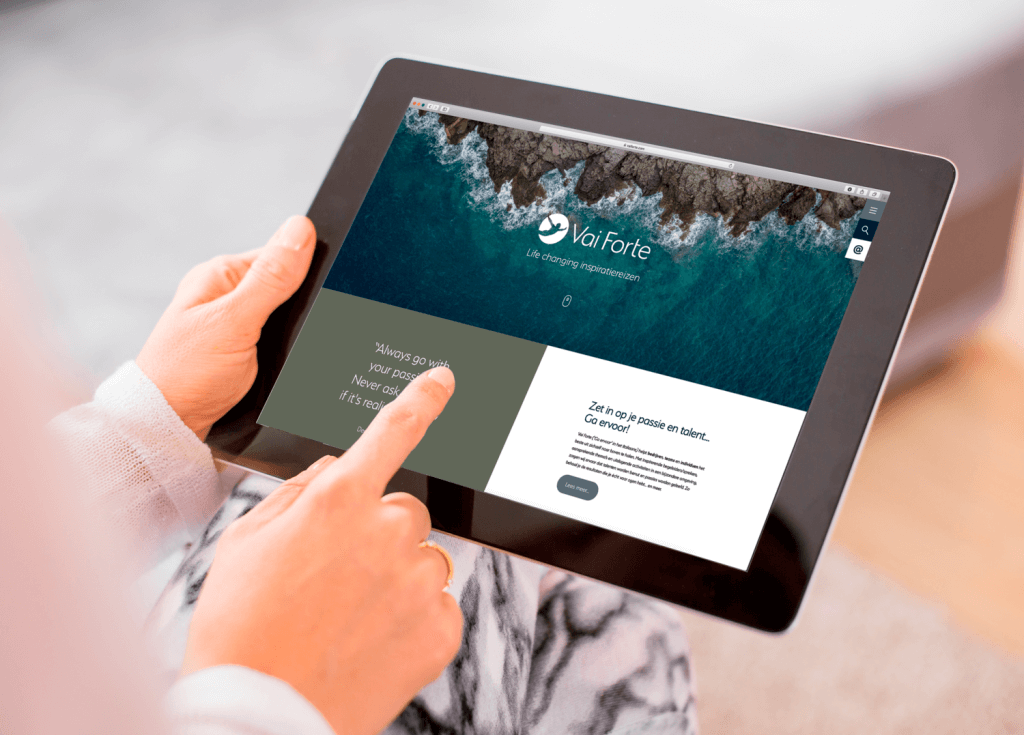 Vai Forte
Net als bij onze eigen website hebben we bij Vai Forte gebruik gemaakt van de Elementor techniek. Elementor is een zeer gebruiksvriendelijke 'drag & drop' plugin waarmee je de vrijheid hebt om pagina's in te delen zoals je zelf wilt. Een stukje tekst hier, plaatje daar, een quote ertussen of een video… Het kan allemaal in een handomdraai. Dankzij deze techniek kunnen we een site zo indelen dat het verhaal perfect wordt verteld.
Printservice Texel
Het uitgangspunt van de website van Printservice Texel is om online hetzelfde servicelevel te kunnen bieden als ze offline doen. Maar, Printservice kan je nóg beter servicen met persoonlijk contact. Hier zijn dan ook alle pijlen op gericht als het gaat om de call to actions. De site is verder een mooi voorbeeld van heldere, kort en krachtig communiceren. Less is more!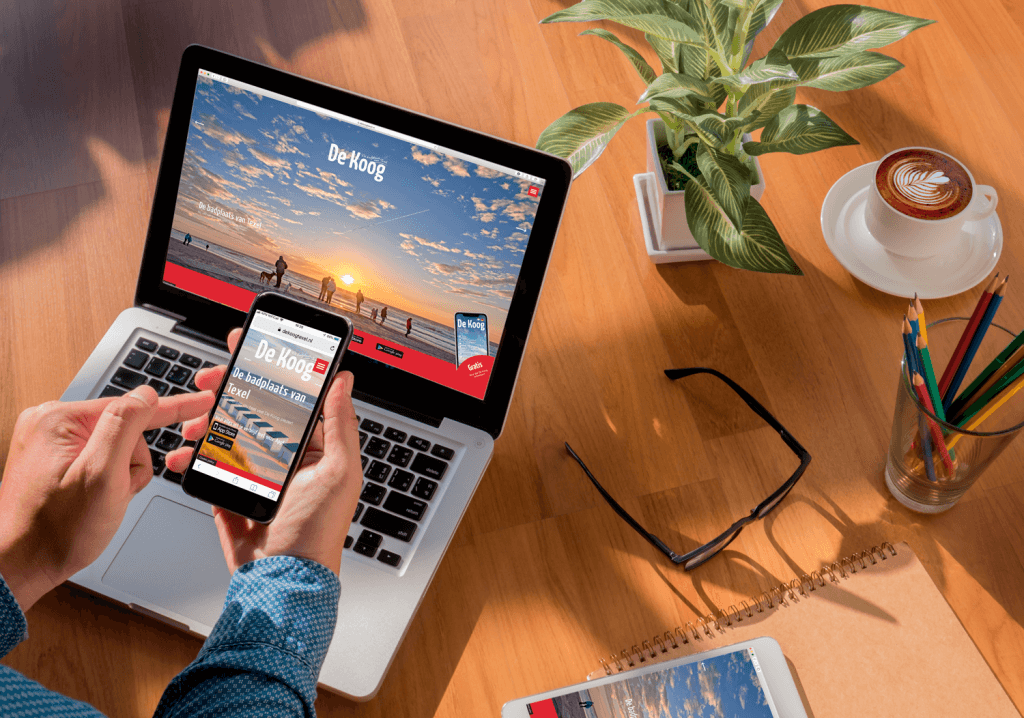 De Koog
Voor ondernemersvereniging De Koog maken wij ieder jaar een mooi magazine met bijbehorende fietskaart, krant en app. Uiteraard hoort daar ook een vindbare, overzichtelijke website bij. Er is een duidelijke onepager ontwikkeld waarin bezoekers van De Koog tips en bijzondere verhalen kunnen lezen uit het magazine. Ook staan de agendapunten erop en een plattegrond van De Koog. Een mooie verhouding tussen informatie en entertainment. Deze site wordt voornamelijk mobiel gebruikt en is daar dan ook op ingericht.
Neem contact met ons op
Wil je ook een nieuwe website, webapp, app of ben je benieuwd wat je kunt verbeteren aan je huidige website? Schroom dan niet en neem contact op met Ronald, Romana of Jorinde: (0222) 310 618, info@ziltezaken.nl of stuur een berichtje via onderstaand contactformulier.