De Case
Vai Forte is Italiaans voor 'Ga ervoor', Go for it.  Werken aan ontplooiing en ontwikkeling, dat is waar Vai Forte voor staat. Wij wilden een logo ontwikkelen waar dit 'Go for it' gevoel duidelijk in terugkwam. Daarnaast onderzochten we welke beeldtaal hierbij past. Is het een gevoel van vrijheid, of juist meer een uitdaging aan durven gaan, of meer spiritueel en levensverrijkend? Er werd gekozen voor een logo en beeldtaal waar het 'dive in' gevoel duidelijk terugkomt.
Communicatieaanpak
Het werven van deelnemers voor de reizen van Vai Forte gebeurt voornamelijk via Google AdWords en social media. Maar soms zijn de thema's van de reizen beladen, en dan is social media een minder geschikte manier voor werving. Zo zijn er bijvoorbeeld reizen bedoeld om te leren omgaan met rouwgevoelens en verlies. Dit vereist vanzelfsprekend een andere communicatieaanpak. Deze reizen brachten we bij de doelgroep(en) onder de aandacht middels flyers op beurzen en bij therapeuten, ziekenhuizen en banners op specialistische sites over rouw en verlies.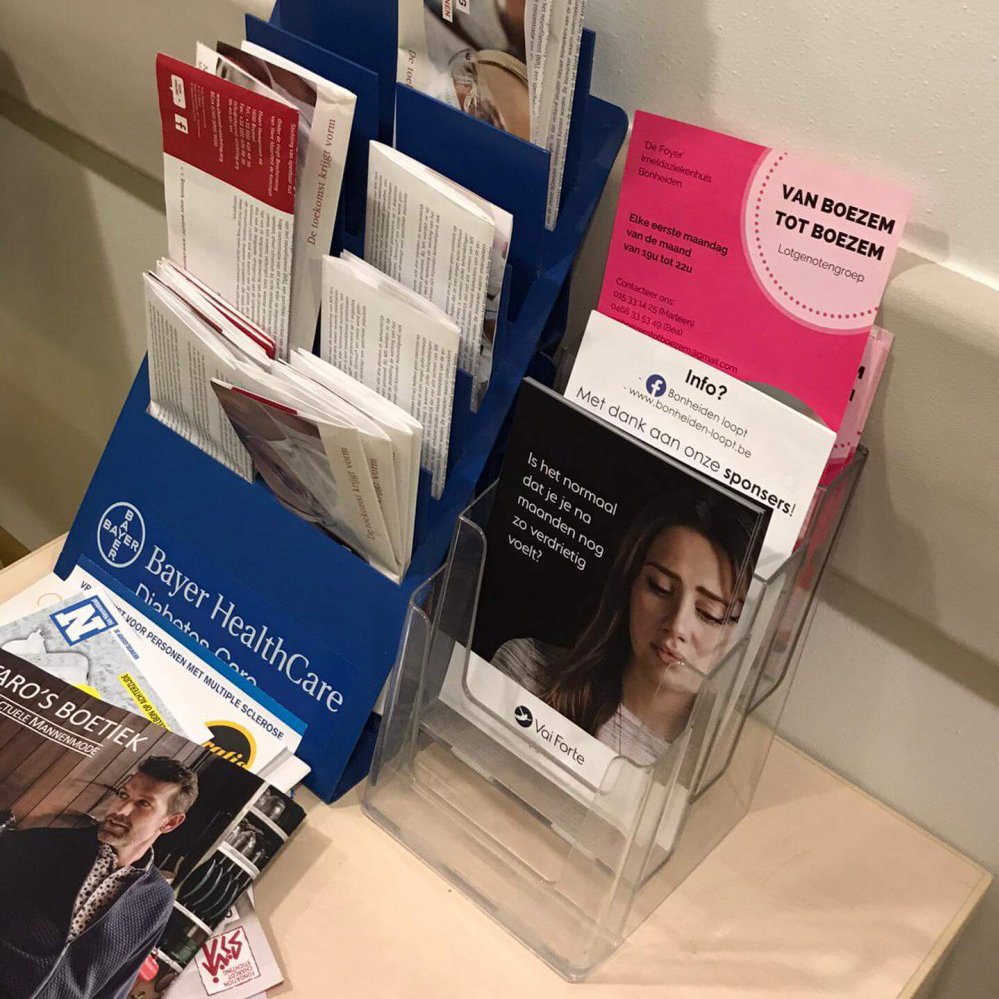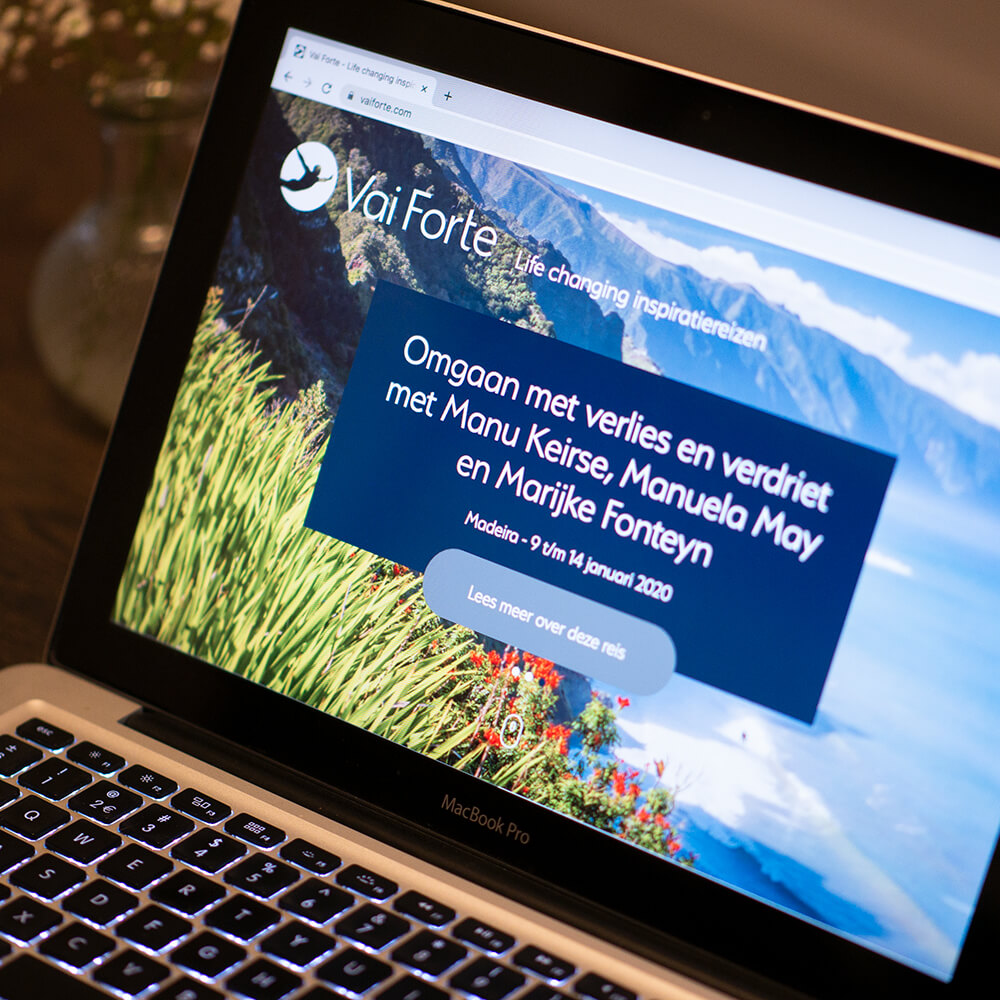 Een flexibele site
Bij de Vai Forte website hebben we gebruik gemaakt van Elementor, een gebruiksvriendelijke 'drag & drop' plugin waarmee je de vrijheid hebt om pagina's in te delen zoals je zelf wilt. Een stukje tekst hier, plaatje daar, een quote ertussen of een video… Het kan allemaal in een handomdraai. Dankzij deze techniek kunnen we een site zo indelen dat het verhaal perfect wordt verteld.
Neem contact met ons op
Ben je van plan een bedrijf te starten en ben je op zoek naar een passende huisstijl en/of kan je wel wat hulp gebruiken met de communicatieaanpak? Neem contact op met Ronald of Romana: (0222) 310 618, info@ziltezaken.nl of gebruik onderstaand formulier.