De Case
Bij Leer- en werkbedrijf De Bolder wordt van alles gemaakt, waaronder veel producten van hout. Denk aan houten haringen, sjoelbakken en houten speelgoed. Dit levert natuurlijk enorme hoeveelheden zaagsel op. Zonde om weg te gooien, vinden ze bij De Bolder. En dus bedachten ze een mooie bestemming voor deze restanten: geperste houtblokken voor in de openhaard. Uniek én duurzaam! 
Omdat niet elk soort zaagsel geschikt is om te verbranden (bijvoorbeeld MDF) hebben ze bij De Bolder de afvalstromen zodanig ingericht dat schoon zaagsel gescheiden kan worden van vervuild zaagsel. Het zaagsel wordt geperst tot blokken en deze worden, samen met aanmaakhoutjes (tevens een restproduct van de zagerij), verpakt in een jute zak. Et voilà, zo heb je een kant-en-klaar openhaardpakket dat in één keer aangestoken kan worden. Ons werd gevraagd om dit product een gezicht te geven.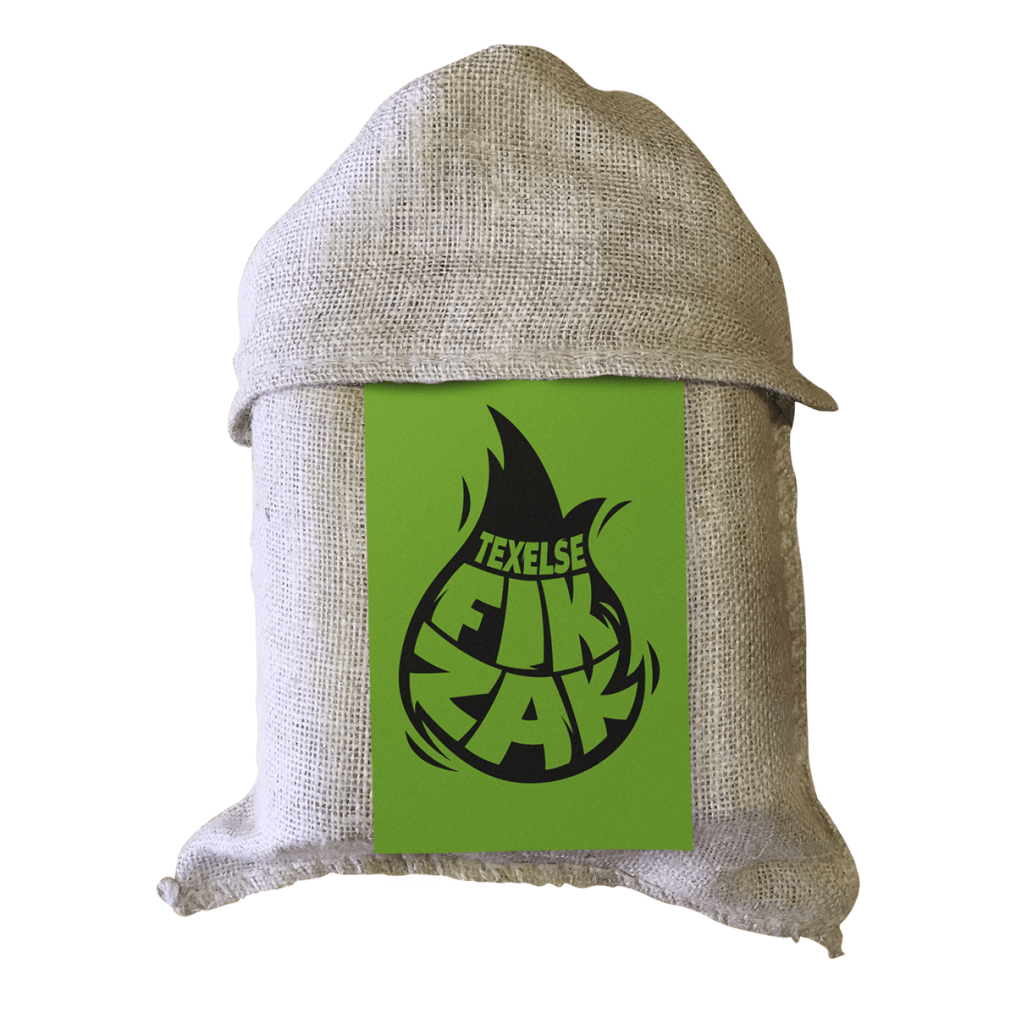 De Texelse Fikzak
Texel heeft duurzaamheid hoog in het vaandel staan. Dit concept past dan ook perfect in de Texelse filosofie. Maar dit is niet het enige aspect dat dit product tot een succes kan maken. Het moest wat ons betreft ook wat stoers hebben. En wat is nou stoerder dan fikkie stoken? Zo ontstond 'De Texelse Fikzak': stoer, catchy, én een echte een 'must have' als je het in de winkel tegenkomt.
Pilot bij PLUS
Bij wijze van pilot liggen de eerste 500 Fikzakken nu bij PLUS supermarkt in De Cocksdorp. Deze worden zichtbaar verkocht in een speciaal ontwikkelde display waar, op  een scherm, uitleg wordt gegeven over het productieproces en hoe de Fikzak werkt. We zijn enorm benieuwd naar de resultaten!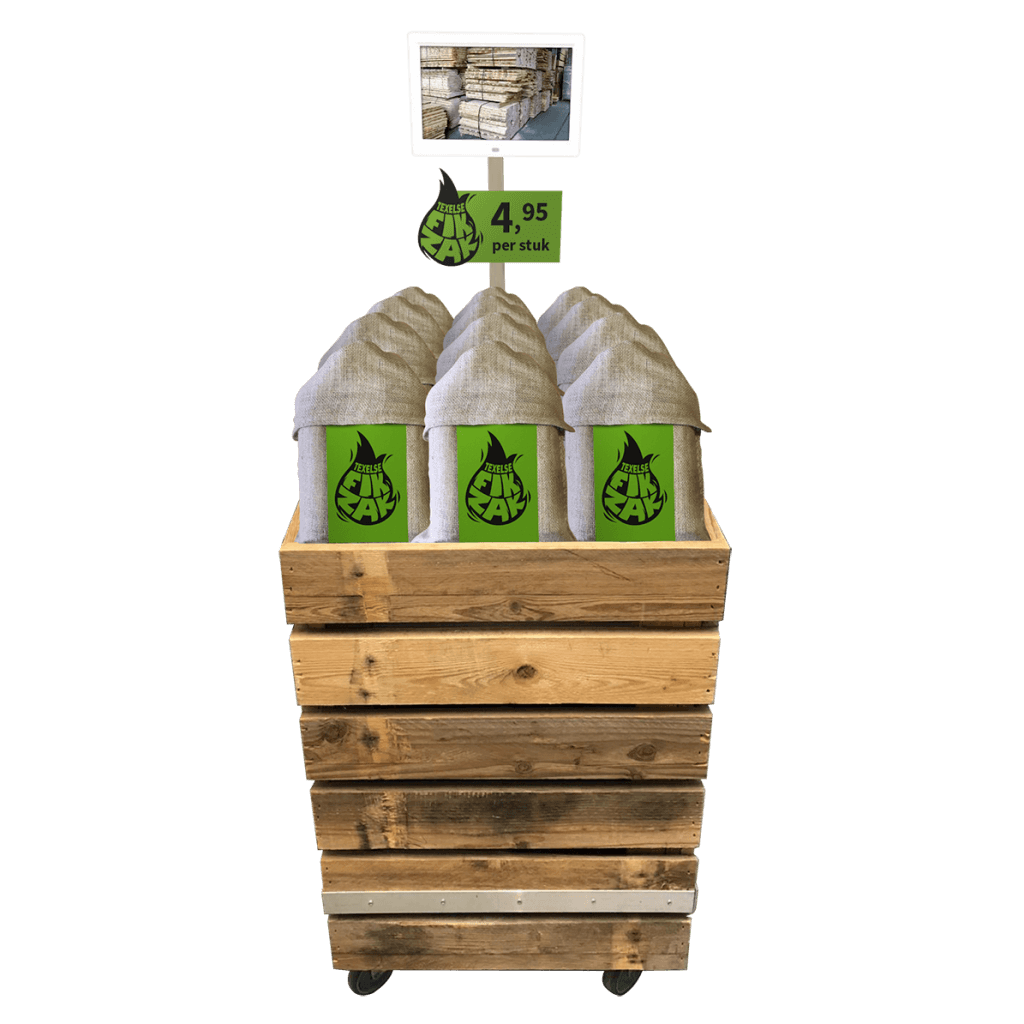 Neem contact met ons op
Zijn jouw producten ook toe aan een opfrissing of sta je op het punt een mooi nieuw product te lanceren? Wij denken graag met je mee om op te vallen. Neem contact op met Ronald of Romana: (0222) 310 618, info@ziltezaken.nl of gebruik onderstaand formulier.