De Case
Airportrestaurant en hotel 'De Horizon' verzorgt sinds jaar en dag de horeca op Texel International Airport. Een fantastische locatie met misschien wel het mooiste uitzicht van Texel. Succes gegarandeerd zou je zeggen, maar jaren niet investeren en het totaal verouderde interieur deden de bezoekersaantallen dramatisch dalen. Begin 2018 besloot Texel International Airport het restaurant en hotel over te nemen van de toenmalige eigenaar, wat het startschot betekende om deze prachtige plek nieuw leven te blazen. Ze vroegen Zilte Zaken om te helpen het restaurant en hotel opnieuw te positioneren en het vernieuwde merkverhaal uit te rollen. Een uitdaging die we graag met beide handen aanpakten!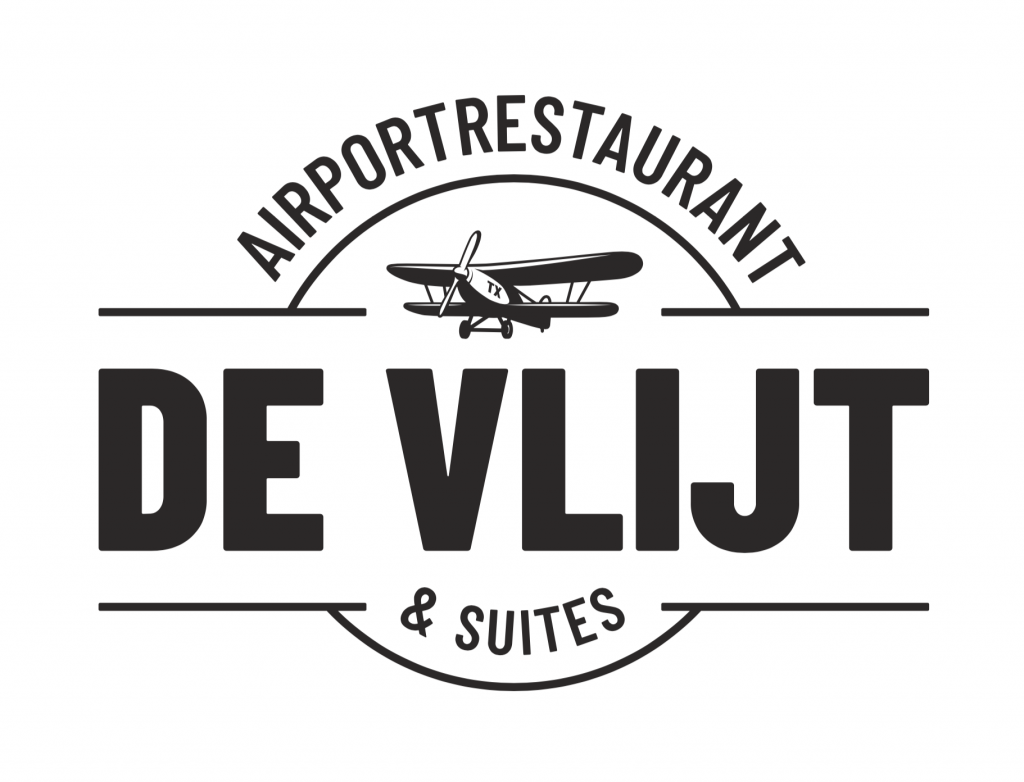 Terug in de tijd
Het Texelse vliegveld is een locatie vol geschiedenis. Al sinds 1935 is het een plek van vliegeniers, avonturiers en echte waaghalzen. Stuk voor stuk stoere verhalen, inspirerende personen en kleurrijke avonturen. En dit alles is ooit begonnen op de akker van de voormalige boerderij De Vlijt. Dit stukje geschiedenis vormde het uitgangspunt van het nieuwe merkverhaal en de nieuwe naamgeving. Vanaf nu heet het 'De Vlijt – Airportrestaurant & Suites'. Een prachtige, ferme naam vol geschiedenis en ijver. En wat ook leuk is… de Engelsen zouden zeggen: 'the flight' 😉
Hier begeef je je onder avonturiers
Zilte Zaken ontwikkelde een stoere visuele identiteit gebaseerd op de romantiek van de pioniers van vroeger. Dit vertaalt zich niet alleen door in het logo en een krachtige typografie, maar ook in het interieur, waar gebruik is gemaakt van ruwe materialen zoals aluminium met popnagels en foto's van stoere piloten. Daarnaast vind je in de verschillende middelen waanzinnige foto's en verhalen van het vliegveld door de jaren heen. Beschikbaar gesteld door Luchtvaart- & Oorlogsmuseum (gesitueerd naast vliegveld). Deze verhalen zijn ook een belangrijk onderdeel van de contentstrategie op de sociale netwerken.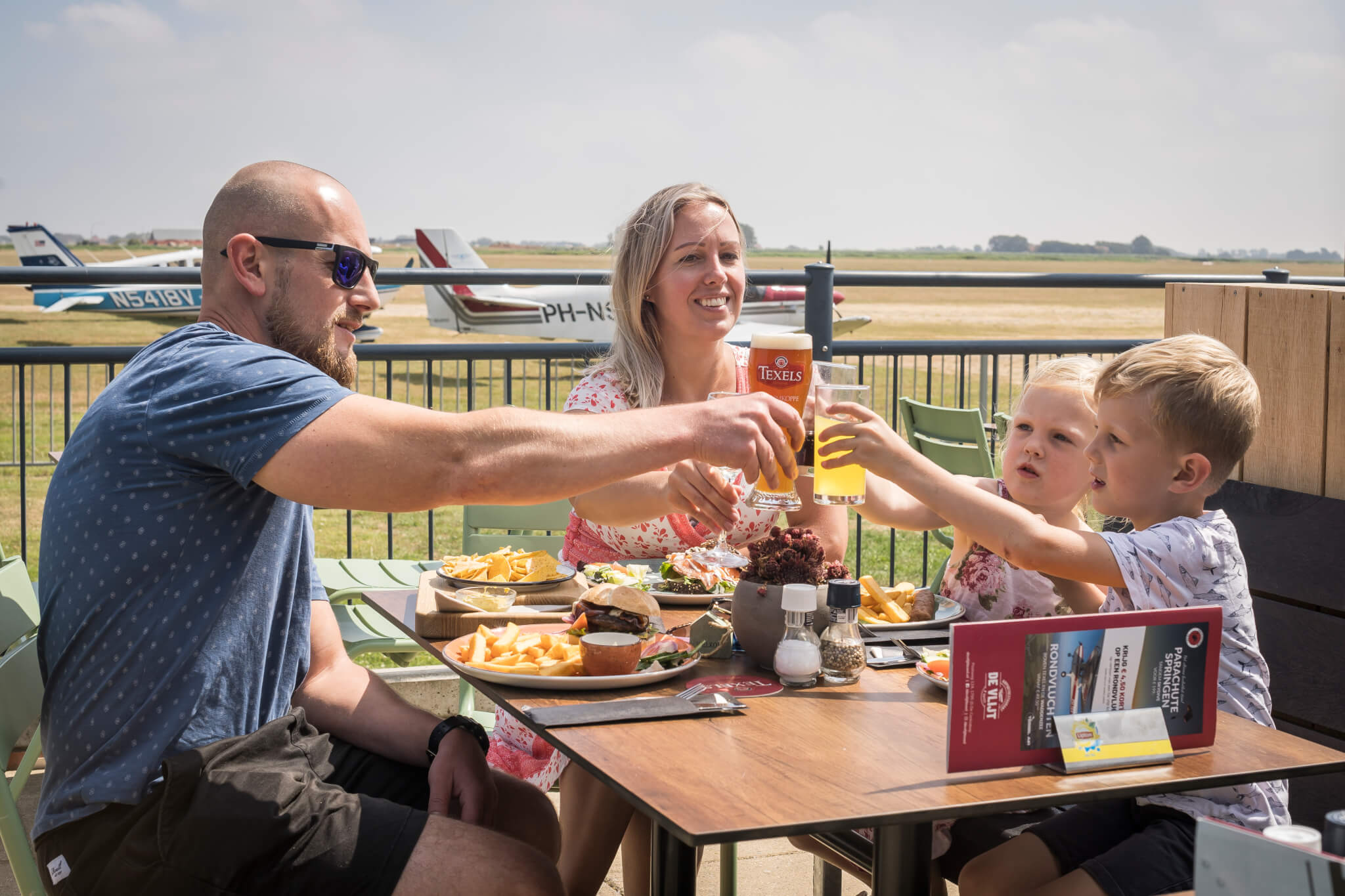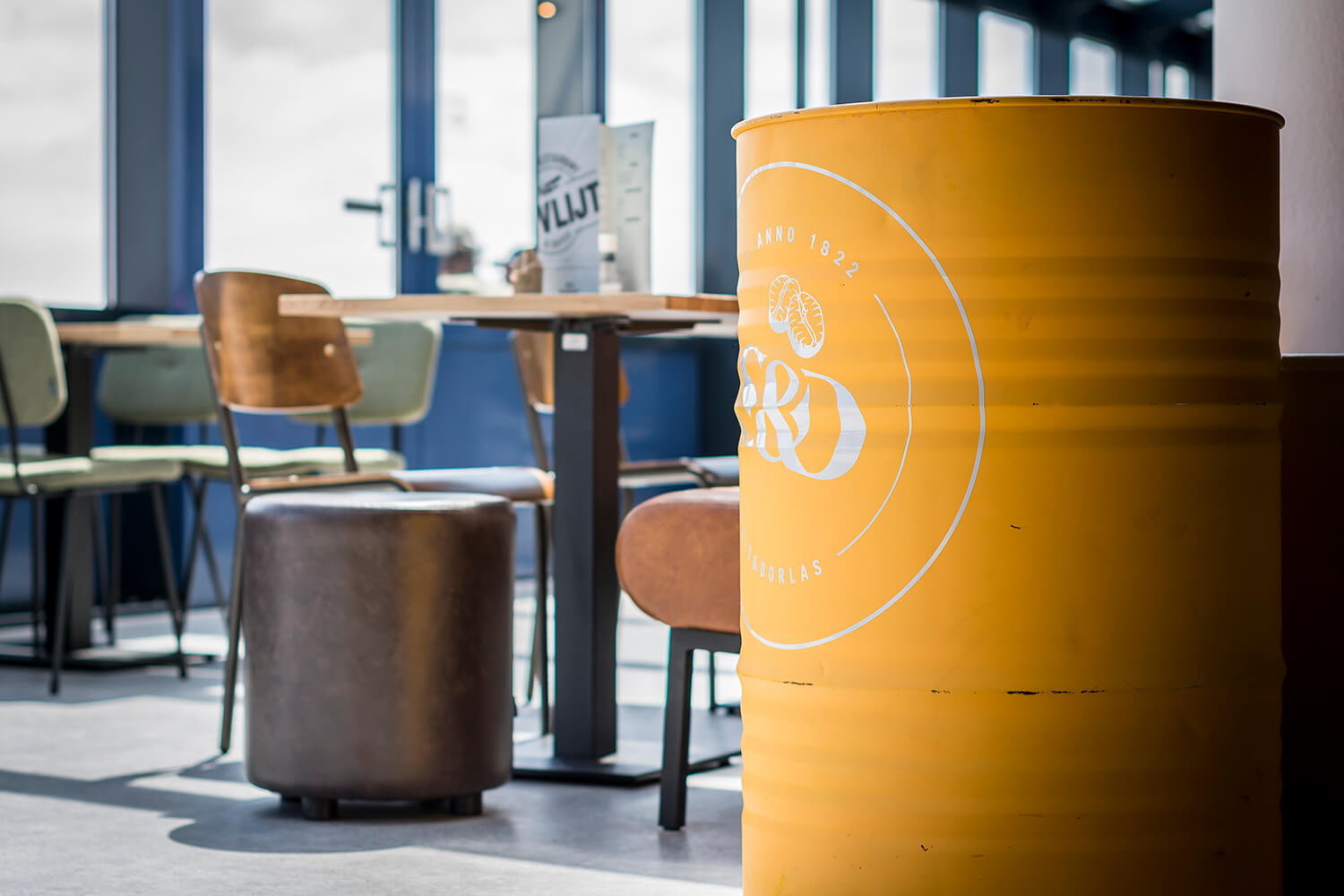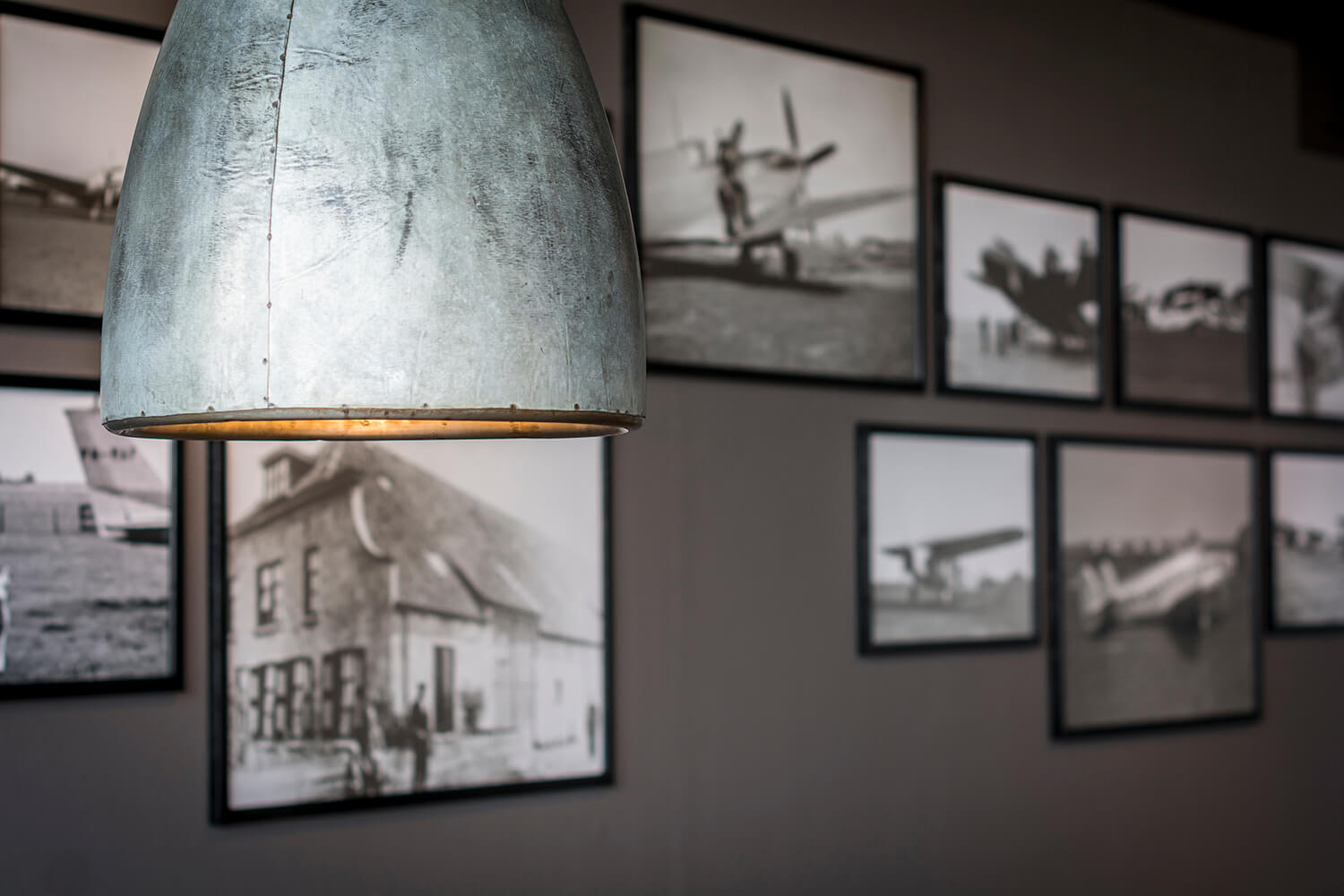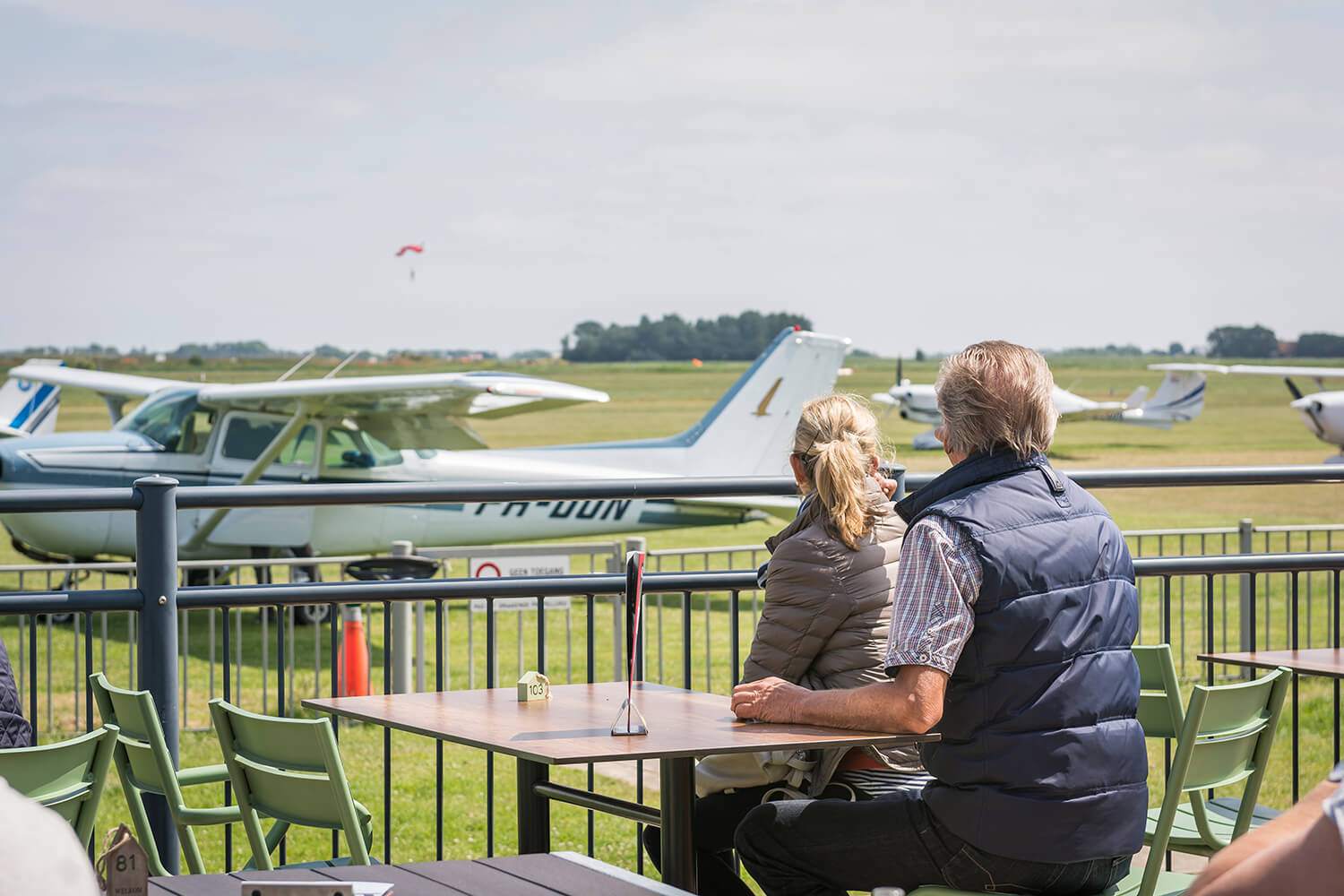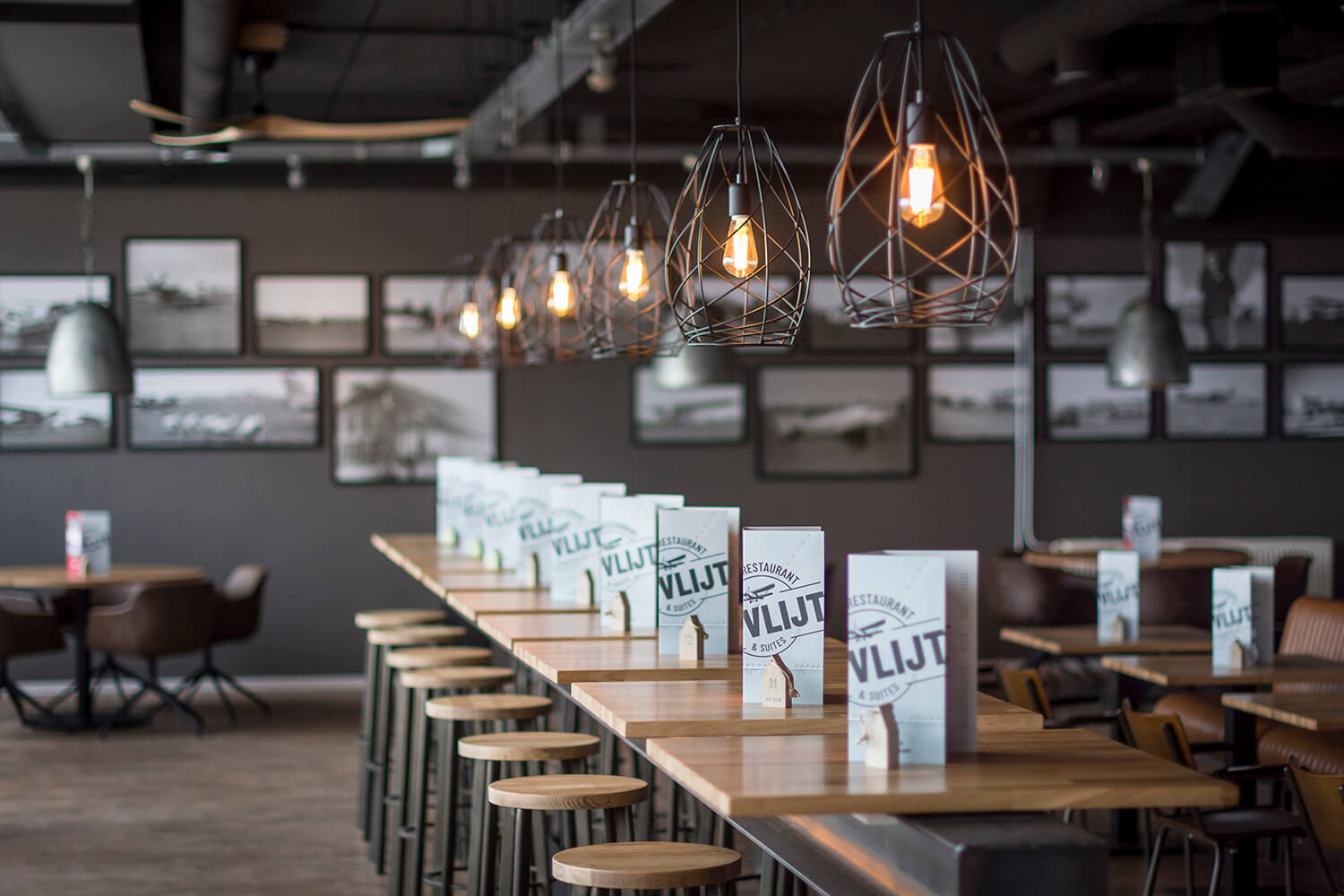 De kracht van samenwerking
Een krachtig merkverhaal komt natuurlijk pas echt tot leven als dit tot de puntjes is doorgevoerd. Van het logo tot de website en van menukaart tot interieur. Dat laatste hebben we vanaf het beginstadium in nauwe samenwerking opgepakt met Bureau Fier, creatieve partner in interieurdesign uit Alphen aan den Rijn. Door veel overleg zijn er, naast een naadloos aansluitend interieur, ook een aantal bijzondere details toegevoegd. Bijvoorbeeld grote houten vliegtuigpropellers aan het plafond die dienen als ventilatoren. Maar de echte eyecatcher is een meterslange graffitimuurschildering van de jongens van ikwilgraffiti.nl.
Neem contact met ons op
Ben je na het lezen van deze case tot de conclusie gekomen dat ook jouw bedrijf wel een krachtiger merkverhaal kan gebruiken of zoek je ondersteuning op het gebied van bovenstaande disciplines? Neem contact op met Ronald of Romana: (0222) 310 618, info@ziltezaken.nl of gebruik onderstaand formulier.